Control Panel for your Web Hosting
05/26/2018 10:46 PM
by Ellys Kho
in Hosting
---
Control Panels are the crucial part of developing any stunning website. The large, medium and small business have to take care of all the hosting needs to expand their brands globally. Webmasters can choose control panels depending on their requirements.
What is Control Panel?
A control panel is basically a web-based interface offered by the web hosting companies that is allowing the administrators to control the file on the servers. The customers are mainly managing the different varieties of hosting services in a single place. There are two types of Control Panel.
Linux Control Panel is a part of the web-based interface that is making it possible for the customers to have necessary steps to manage their hosted services in a single place. It is user-friendly and more secure as compared to Window Control Panel. Some common characteristics of Linux web hosting are:- FTP Management, email system management, database management.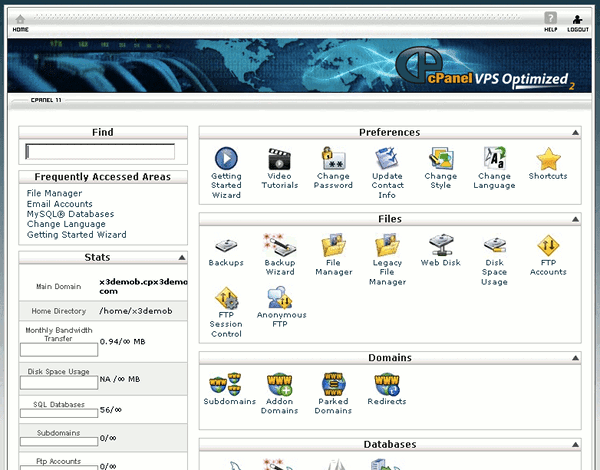 Control Panel for Linux & Windows Hosting Servers
1) cPanel
In this web hosting industry, cPanel is the leading control panel interface. It is mainly used in Linux Operating System based servers. cPanel utilizes a graphical interface that generally elucidates the routine website management tools, offering the users an easy way to use front-end interface. cPanel permits the active users to simply manage the email accounts, FTP accounts, sub-domains, add-on-domains, SQL databases. It is also providing the users to check the website statistics.
2) Plesk
It is a windows control panel that is allowing the easy setup of websites, domains, databases, email accounts. It is permitting the active users to install and use numerous services like mail servers, database servers, FTP servers, and antiviruses. Plesk can be utilized for Windows servers. The interface of Plesk is quite similar to Windows XP. Well, the characteristics of the control panel are quite similar to cPanel. It has multiple advantages as the Plesk control panel is the Main panel used for windows servers, which is designed to offer a simple, easy method to manage the web services. It diminishes the operating costs as the active users will be able to support themselves.
3) H-Sphere (No More Update)
Positive Software released this web hosting automation control panel version for the shared web hosting services. This version is easily accessible for the Unix, Linux and Windows operating system. H-Sphere is working with MySQL, Microsoft SQL Server databases. It has been written in Java by the highly skilled professionals. As its available for both Windows and Linux based systems, it has some advantages as well as disadvantages. It is not so widely used by Hosting companies due to lack of its user friendliness.
4) Ensim
Ensim control panel is the best for the advanced customers. It is the single, multi-tenant, centralized software application which is compiled with the services and features required for the successful site, elucidating the day-to-day burden of configuring, activating and managing a service. It is aiming to offer full support for Windows and Linux operating system. Ensim has an ability to manage all the varieties of websites. Its interface is highly compact as compared to other competitors.
5) Direct Admin
Direct Admin is part of web hosting control panel software, alike to cPanel. Direct admin has administered the website and hosting options while using a graphical, web-based interface. With the use of Direct Admin control panel, the users can manage an unlimited number of email accounts and websites. Direct admin is supporting the Linux operating system.
6) Interworx
InterWorx is a part of web hosting control panel software. It is mainly supporting Linux operating system and it is well-organized.
Conclusion
So if you are a webmaster and looking to host your files in any hosting companies, don't get confused by availability of different types of panels. Basically it will be more easier to use Windows based control panels as they are made keeping in mind the Windows XP users. But the Windows based panel has far less features than the Linux Based Control Panel, Also, Windows based panels are more costly as they have extra license cost from Microsoft.
Whereas Linux Based Control panels are the most feature rich in the Web Hosting industry. They have many automated tools that minimize the effort of the webmasters to create a responsive website. Linux panels are light-weight and faster too. And they are more cheap than windows panels being open source software solution.
As for normal users who want to just develop a single website, all the panels has the basic tools to do that. They just need a FTP Solution like File Manager, Database Solution like PHPMyAdmin and CMS Installing solution like Softculous and all the panels provide them. But if anyone needs to set up a Control panel in a server, Plesk is much more complicated and often needs a expery guidance to do that, whereas cPanel is anyone's game.